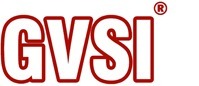 Emerson acquires Spectrex Inc
Further strengthening safety monitoring offerings for industrial customers
Acquisition expands Emerson's flame and open path gas detection portfolio
8th September 2015 -- Emerson announced today it has acquired Spectrex Inc., a leading manufacturer of flame and open path gas detectors. With this addition, Emerson Process Management will have the most comprehensive line of flame, gas and ultrasonic leak detector solutions used for safety monitoring in the industry.
Spectrex will join the Rosemount® portfolio of measurement and analytical technologies. Terms of the acquisition were not disclosed.
For nearly 34 years, Spectrex has been the leader in flame and open path gas detection. It developed the world's first ultraviolet-infrared (UV/IR) and triple infrared (IR3) flame detectors and was first to introduce xenon flash lamps in open path detector design, increasing detectors' resilience to atmospheric conditions while reducing power consumption. These innovative advancements in safety monitoring provide a powerful solution for customers in the oil and gas, petrochemical, chemical and power industries.
"We are very excited about adding the Spectrex product line to our flame and gas detection portfolio," said Tom Moser, group vice president of Emerson Process Management's measurement and analytical technologies. "Emerson is committed to helping our customers protect their employees, facilities, and the environment, and we are now better positioned to serve that need."
Spectrex and its staff are located in Cedar Grove, N.J. USA, with sales and technical support offices in Houston, the United Kingdom and Taiwan.
About Emerson Process Management
Emerson Process Management (www.EmersonProcess.com​), an Emerson business, is a leader in helping businesses automate their production, processing and distribution in the chemical, oil and gas, refining, pulp and paper, power, water and wastewater treatment, mining and metals, food and beverage, life sciences and other industries. The company combines superior products and technology with industry-specific engineering, consulting, project management and maintenance services. Its brands include PlantWeb™, Syncade™, DeltaV™, Fisher®, Bettis™, Micro Motion®, Rosemount®, Daniel™, Ovation™ and AMS Suite.
Emerson based in St. Louis, Missouri (USA), is a global leader in bringing technology and engineering together to provide innovative solutions for customers in industrial, commercial, and consumer markets around the world. The company is comprised of five business segments: Process Management, Industrial Automation, Network Power, Climate Technologies, and Commercial & Residential Solutions. Sales in fiscal 2014 were $24.5 billion. For more information, visit