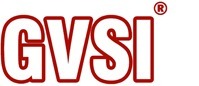 Samsung Techwin renamed Hanwha Techwin
Samsung Techwin is changing its name to Hanwha Techwin. The move comes a little more than a year after Korean conglomerate Hanwha Holdings acquired the largest share of the company from Samsung Holdings in late 2014. However, use of the Samsung brand on the company's cameras and other products will continue for now.
"Eventually we want to make it our own brand," said Tom Cook, vice president of North American sales. "Samsung carries some weight in the user mentality. As you go through transitions like this, you don't want to hurt your company. It's our decision when we want to do that."

Questions about continuing use of the Samsung brand have fluttered around the industry since Samsung sold its interest in Samsung Techwin to Hanwha Holdings. At that time, Cook said continuing to use the Samsung brand was a "key negotiation point." He also pointed out that Samsung had historically lent its branding to companies for long periods. [According to other sources, Samsung has allowed Hanwha Techwin to use the Samsung logo on its security related products until 2017.]

The announcement of the name change comes days before the company's Dealer Summit in Puerto Rico, which will include about 125 of the manufacturer's North American dealers. Cook promises an "elaborate announcement" at that meeting and also expresses "excitement with what we're doing at ISC West," the largest industry trade show coming up April 6-8 in Las Vegas. Signage at ISC West will include the Hanwha Techwin brand as well as the familiar Samsung and WiseNet branding.

Samsung Techwin has built its presence in the American market based in large part on leveraging the well-known Samsung brand. In actuality, Samsung Techwin was never part of Samsung Electronics, but rather a separate affiliate operated independently. However, many in the U.S. security market were unaware of the distinction. In a conference call to the industry press on March 4, Cook again emphasized the distinction.

"This is the next move in incorporating ourselves as part of Hanwha," said Cook. "It's a very interesting company. It has grown from $44 billion to $56 billion globally. They acquire companies and invest heavily to build them up. They look for companies that are part of their core market and build them up. You're going to see us grow faster than we have, with more and more technology and innovation."
The video surveillance business has a higher profile at Hanwha Techwin, where it represents about 5 percent of the business, compared to ownership under Samsung, where it was less than 1 percent of the business, according to Cook.

On the subject of any possible branding confusion, Cook said "During this time, I don't think there's confusion, because the product will be the same."

Hanwha Techwin handles all the R&D, manufacturing and other core competencies that are central to its video surveillance and other businesses; those elements were never part of the larger Samsung and were therefore not be affected by the change in ownership. (These are also competencies that Hanwha Holdings did not previously possess.)
Nguồn:
http://www.sourcesecurity.com/news/articles/samsung-techwin-renamed-hanwha-techwin-co-9381-ga-co-1437-ga-sb.19858.html