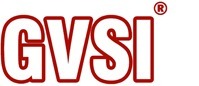 Securitas acquires a majority stake in g+m elektronik AG
Securitas Group Switzerland is taking over g+m elektronik AG in Oberbüren in the canton of St. Gallen. The enterprise in eastern Switzerland with 60 employees develops manufactures and distributes acoustic systems for evacuation purposes, as well as acoustic and clock systems. g+m elektronik AG will thus become a part of the group which has been the epitome of security since 1907 and has made a name for itself with services and system solutions in Switzerland, Europe and beyond.
g+m elektronik AG has achieved a leading position in the market of voice alarm systems and has extended its activities technologically and geographically since 1969. Today, the enterprise operates in security markets throughout Europe and the Middle East together with its subsidiaries in Germany, the Netherlands and many export partners.
Solution concepts for fire detection and electro-acoustic emergency alerts have been merging more frequently because every second counts in the event of a fire, its detection and subsequent evacuation. Building regulations are increasingly requiring standardised (EN54-16) voice alarm systems coupled with fire alarm systems, which has resulted in a growing demand for combined solutions.
This demand has already been met by jointly the enterprises of Securitas Group and g+m elektronik AG in the recent past. The good basis of cooperation has led to discussions with Remo Gori, the owner and managing director of g+m elektronik AG, who wants to arrange for his succession at an early stage and in a sustainable manner. It has been agreed to pursue a common goal and to combine the strengths of g+m with those of Securitas Group. Remo Gori will remain managing director and chairman of the board of g+m elektronik AG.
Thanks to the partnership with g+m, Securiton (CH/D), Hekatron Vertriebs GmbH (D), Schrack Seconet (A) as well as the numerous export partners of the alarm and security systems business unit of the Swiss Securitas Group will be able to provide a consistent, high-quality solution for voice alarms.
g+m elektronik AG and Securitas Group Switzerland are looking forward to providing security markets with cutting edge technology solutions. The Swiss group for security welcomes the clients, distribution partners and employees of g+m elektronik AG.
http://www.securiton.com/