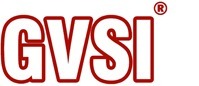 Honeywell Expects Acquisition of Elster to Close in 2015
- Global Leader in Gas Heating, Controls, Metering, and Advanced Technologies
- Expected to Add ~$1.8 Billion in Annualized Sales
- Creates New Platform for Organic and Inorganic Growth
- $5.1 Billion Transaction Announced in July 2015 Closes Earlier Than Anticipated
MORRIS PLAINS, N.J.,Dec. 22, 2015 /PRNewswire/ -- Honeywell (NYSE: HON) today announced that all necessary regulatory approvals have been received for its acquisition of the Elster Division of Melrose Industries plc and it now anticipates to close the transaction onDecember 29, 2015. Elster is a leading provider of thermal gas solutions for commercial, industrial, and residential heating systems and gas, water, and electricity meters, including smart meters and software and data analytics solutions. The acquisition, which Honeywell announced onJuly 28, 2015, is expected to close earlier than anticipated following approval by Melrose shareholders and required regulatory approvals, including those in the U.S., European Union, andChina.
"The acquisition of Elster adds outstanding technologies, strong well-recognized brands, energy efficiency know-how, and a global presence to the Honeywell portfolio," said Honeywell Chairman and CEODave Cote. "We see Elster as a great opportunity to deploy HOS Gold to drive new growth and greater profitability in each of Elster's businesses. This acquisition is expected to generate strong future returns for our shareowners, consistent with what you have come to expect from Honeywell."
Elster's gas heating and gas, water, and electricity metering businesses will be integrated with Honeywell's Environmental & Energy Solutions business (E&ES), part of Honeywell Automation and Control Solutions. Elster's upstream and midstream gas applications businesses will be integrated with Honeywell Process Solutions, within Honeywell Performance Materials and Technologies.
There is no change to the Company's 2015 or 2016 financial guidance provided onDecember 16 as a result of the announcement.
Honeywell (www.honeywell.com) is a Fortune 100 diversified technology and manufacturing leader, serving customers worldwide with aerospace products and services; control technologies for buildings, homes, and industry; turbochargers; and performance materials. For more news and information on Honeywell, please visit www.honeywellnow.com.
This release contains certain statements that may be deemed "forward-looking statements" within the meaning of Section 21E of the Securities Exchange Act of 1934. All statements, other than statements of historical fact, that address activities, events or developments that we or our management intends, expects, projects, believes or anticipates will or may occur in the future are forward-looking statements. Such statements are based upon certain assumptions and assessments made by our management in light of their experience and their perception of historical trends, current economic and industry conditions, expected future developments and other factors they believe to be appropriate. The forward-looking statements included in this release are also subject to a number of material risks and uncertainties, including but not limited to economic, competitive, governmental, and technological factors affecting our operations, markets, products, services and prices. Such forward-looking statements are not guarantees of future performance, and actual results, developments and business decisions may differ from those envisaged by such forward-looking statements. We identify the principal risks and uncertainties that affect our performance in our Form 10-K and other filings with the Securities and Exchange Commission.